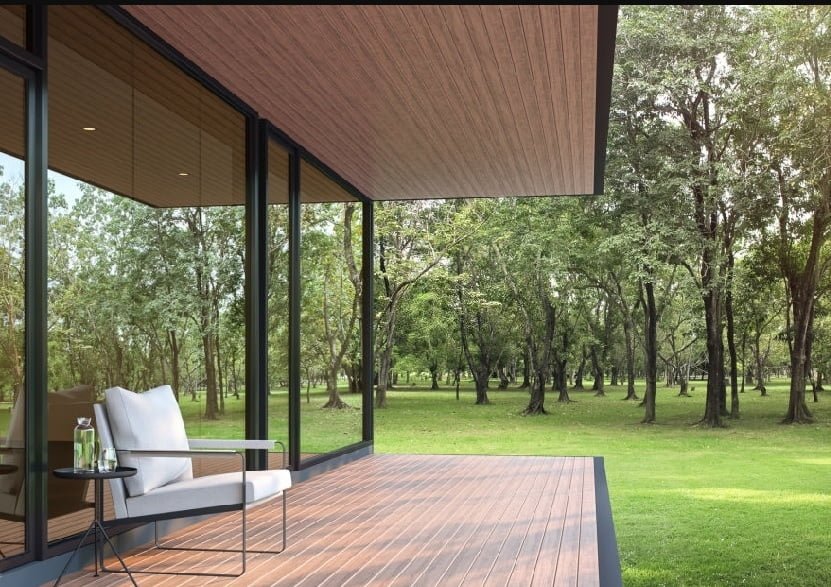 Some homeowners don't realize how critical it is to have a beautiful lawn and exterior home; in fact, a lot of the resale value in the seller's market comes from having a meticulously intricate front and backyard. Why? Because the outdoors is the first thing that buyers see, and if they see something they like, they'll be more obliged to enter the home, go for a tour, and potentially put in an offer. It's kind of like curb appeal, but with landscaping.
Because of this, we chose to pick a few cool outdoor upgrades to talk about in the next few paragraphs, to give all prospective home sellers update ideas. Don't worry, we're not telling you to take all of these ideas and apply them to your lawn or outdoor areas – but we do like to give a range of options to choose from. See what fits your house best and go from there.
Let's see what we got!
Fire Pit
Think about the summer and fall nights you could have with a fire pit. S'mores by the fire, late night conversations with comfy hoodies on and blankets draped over your legs. Sounds like great memories can be made in these two seasons with a backyard fire pit handy, doesn't it? Seriously, who doesn't like graham crackers, marshmallows, and delectable chocolate?
What's more is that this upgrade has a return value of more than 60%, so it's kind of a no-brainer to install one when you save up enough money.
Lawn Care System
The climate around your home and the amount of rain your lawn gets is crucial to keeping up with good landscaping. If you don't have good temperatures and the rain is lacking, your lawn may dry out. If the opposite happens, your lawn may potentially sink in. You need a happy medium for it to truly prosper.
Implementing a lawn care system will almost automatically give your outdoor landscape areas a thriving environment. Just make sure it gets the nutrients it needs and the medication to reduce weeds.
The pros recommend applying fertilizer six times per year, along with weed control systems.
Clean Landscape
If the landscape is beautiful and clean, it's a great selling point. Plus, a tidy lawn gives you over 80% on your return investment.
To do this upgrade properly, we suggest installing a gorgeous walkway – we think stepping stones, brick, or a nice wood slice look truly magnificent. Adding intricate planters, perfecting the mulch placement, getting complimentary flowers, and planting a focal tree are only bonuses.
Backyard Patio
Installing a backyard patio definitely expands the outdoor living quarters, giving you the opportunity to make many backyard memories. It also increases home value upwards of 60%.
Get a nice table with chairs, plant a grill in the corner, raise some umbrellas, and maybe get a few more planters for aesthetics. Other ideas are welcomed. If you're feeling fun and adventurous, install an outdoor movie theater near the patio with a large projector so everyone can see the movie or show that's being played. Grab some drinks and snacks and get the backyard party rolling!
Sprinkler System
If you can get a buried sprinkler system, that's your best call – especially when avoiding trips and falls in the yard. Though they may not happen often, there is potential for an oopsie-daisy.
Pricey? A bit. It's true, these systems will run you a few grand, but they'll also freshen up your lawn and save you money on water in the long run. It's worth the initial cost.